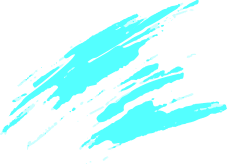 Clifford Etienne is chief executive officer and founder of Nevada State Behavior Health Services and Nevada State Triage Center, Carefree Behavioral Health Services and owns an investment company by the name of C&B Holdings. Clifford is also one of the investors of the new Eclipse Movie Theater in downtown Las Vegas. Clifford is a native of New Orleans, Louisiana but calls Las Vegas his home. He served active duty in the United States Army from 1997 to 2007 conducting combat operations. Clifford has been an entrepreneur since 2012 and has recently co-produced the film Misguided Behavior with Studio 11 Films. As a 1997 graduate of Durango High School, he obtained an Associate degree in Human Services and Bachelor degree in Business Management from the University of Phoenix. He has been a certified drug and alcohol counselor since 2011 and holds certifications in neurofeedback and biofeedback since 2016.
Born and raised in suburban Chicago, Rosalind grew up competing in multiple sports and the arts. After competing at the collegiate level in track and field, Rosalind graduated from Illinois State University with a degree in Criminal Justice. She also has a master's degree in Management. Rosalind is a Senior Litigation Specialist at The Doctors Company, Napa, California. She has built a solid reputation as an insurance professional with over 25 years in the professional liability insurance industry handling high exposure, complex medical malpractice claims for doctors, nurses and hospitals. Rosalind also works with her husband Darryl, as a wealth management consultant. With a passion for helping others Rosalind is a volunteer coach at the Boy's and Girl's Club of Southern Highlands and has been a sponsor of The Club's Youth Basketball League. She served on the Parent Advisor Council and on the Board of Directors at Desert Oasis High School Band Association. Rosalind also serves as a board member in the Southern Highlands HOA community. A 25-year resident of Las Vegas, Rosalind and her husband, an avid golfer, have three adult children, Tony, Julian and Elliott. They reside in the southwest part of the valley. Rosalind is excited to see the Toe Tag organization educate and empower so many young adults and children in our community.
A Las Vegas native, Steven obtained his Ph.D. from University of Georgia at Athens and makes his way back to Las Vegas from Louisiana State University to join the faculty in the Teaching and Learning Department. His research areas lie in English methods and novice teacher education. He has significant interest in teaching and scholarship of young adult literature and serves as the Director of the Gayle A. Zeiter Literature Center within the College of Education.
Nina K. Edwards, MSW, LCSW Board Member , began her career in Social Work in 1991 with the Connecticut Department of Children and Families (DCF) as a child protection worker. Nina was employed by the State of Connecticut for 16 years in various positions, ending her tenure with the state as the Program Manager of Special Investigations. Nina also worked for Casey Family Services for several years as a Team Leader for the foster care and adoption program in Hartford, CT. Nina earned a master's degree in social work from Springfield College in MA, and is licensed as a Clinical Social Worker in Nevada and CT. In 2010, Nina joined Kids Peace Foster Care and Community Services as the first Nevada State Manager and was instrumental in the overall development and oversight of the new facility and program. In 2011, she began a private practice as a clinician providing therapy for individuals, families and couples. She also served as a Clinical Consultant for several small behavioral health agencies in Southern Nevada. Nina was hired by Monte Vista Hospital in July 2011 as a social worker, promoted to Director of Clinical Services and Chief Clinical Officer. Nina played a key role in the development of the first RTC in Nevada. Nina began working with Desert Parkway Behavioral Healthcare Hospital in October 2016 as the Director of Outpatient Services. Nina truly enjoys working with people who are struggling with mental illness and addiction issues and is very passionate about her role and responsibilities as part of the leadership team at Desert Parkway Hospital. Currently, Nina volunteers for a non-profit agency providing resources for victims of domestic violence and teaches line-dancing for various community organizations in Las Vegas, Nevada. In November 2015, Nina was featured on the More show of Fox TV as a consultant/expert on mental health issues and has made guest appearances regularly.
GRETA A. PEAY, Ed.D. Chief Executive Officer, Infinity: Diversity Matters, LLC Greta Peay joined the Clark County School District (CCSD) in 1987, following eight awesome years of service within the Charlotte Mecklenburg School System, Charlotte, North Carolina. She has dedicated thirty-nine years of service to the education profession. Her career is best described as a change agent and an advocate for social justice, and equitable opportunities. Greta Peay is locally and nationally known for her professional development skills to educate others about best practices in the areas of literacy, language acquisition, differentiated instruction, and cultural competency. She retired from CCSD as the Chief, Instructional Services Officer, where she was responsible for divisions such as: • Assessment, Accountability, Research and School Improvement; • Adult Education and Alternative Education; • Athletics and Fine Arts; • CCSD Charter Schools; • College and Career Readiness; • Curriculum and Professional Development; • English Language Learner Programs; • Equity and Diversity Education; • Grants Department, Inclusive of Title I and Title II Federal Grants; • Indian Education Opportunities Program; • Magnet Schools; and • Student Services Division, Special Education. Throughout her career, Greta Peay has served as an elementary and a middle school teacher; a Title 1 Language Arts Learning Strategist, an English Language Learner Specialist, a Literacy Specialist, a Regional Professional Development Literacy Trainer for Southern Nevada Regional Professional Development Program, a special education middle school teacher, an elementary level school site principal, a CCSD Northeast Region Coordinator, a Director of Support Staff and Teacher Recruitment, Director of Equity and Diversity and an Adjunct Professor, University of Nevada, Las Vegas. Greta Peay attended a Historic Black University in Durham, North Carolina; North Carolina Central University. Her ultimate dream is to attend law school to earn a Juris Doctor Degree. She is licensed in two states, North Carolina and Nevada. She completed 80- hours of curriculum earning a diploma from the Intercultural Research Development Academy. HONORS and AWARDS: Excellence in Education: Dr. Stella Parson, 2018 Parent Citywide Impactful Women Trailblazer in Education, 2018 District Level Administrator of the Year- National Association of School Boards, 2016 Public Education Executive Leadership Academy, 2015 Educator of the Year - Black Caucus, 2013 Clark County School District Chief of Police Outstanding Leader Award, 2011 Clark County School District Hall of Fame, 2000 Minority Affairs Excellence in Education Award, 1989 Who's Who Among Educators, 1980 Delta Sigma Theta, Inc. A Public Service Sorority, 1975.
Ron Smith, President of FRSCO Corporation, owns and operates fourteen McDonald's Restaurants in Las Vegas, Nevada. He entered the McDonald's System in 1993, opening his first Restaurant in Lake Havasu City, Arizona. In 1996 he moved his Operations to Henderson, Nevada and from there grew his Organization. Ron has served McDonald's, The Las Vegas Community and The Restaurant Industry in many capacities over the years. He is the past V.P. of the Greater Las Vegas McDonald's Operators Association. He is the past Chairman of The Nevada Restaurant Association and has sat on many McDonald's Committees, including the Ronald McDonald House Charities Scholarship and Rocky Mountain Region By-Laws Committees. As the past Chapter President of the Black McDonald's Operators Association, BMOA, Ron has proudly served two terms as National V.P. of Strategy for the NBMOA, was a Finalist in the National Restaurant Association's 2010 Diversity Award competition and is in the 2nd Edition of "Who's Who in Black Las Vegas". Prior to becoming a McDonald's Franchisee, Ron was in Marketing and Management for such technology giants as IBM, ROLM and AT&T. The business disciplines learned during his years in Corporate America continue to serve him in business today, providing the knowledge base and skills used to develop and direct his Management Team. Ron served his country in the U.S. Air Force between 1966 and 1970. He spent tours of duty in Viet-Nam and England, earned Flight Status and achieved the rank of E-5, Staff Sergeant. Ron utilized the G.I Bill to receive a quality education, attending such Institutions as St. John's University, University of Maryland, Columbia University and University of Phoenix. Believing in physical fitness, Ron holds Black Belts in Tae Kwon Do and Ton Soo Do. He is a dedicated family man, with two sons, Brooks 27 and Christopher 31. Christopher is a McDonald's Certified Owner Operator and looks forward to continuing his Father's legacy. Ron has lived the American Dream. He came from humble beginnings, born in New York City in 1947 and raised in the housing projects of Queens, New York. He is the product of a Mother who emigrated from Trinidad, British West Indies, believed in education, the power of prayer and "speaking the King's English". His Father was born and raised in Harlem, New York believed in hard work, good character, solid integrity and a sense of humor. These two role models had a profound effect on whom and what Ron has become. In turn, he offers his own knowledge and experience through his "open door policy" at business. He counsels, mentors and participates in youth seminars. Ron often ends his presentations sharing, that through the years he has been told how "lucky" he was to be at his current station in life. Ron retorts with "yes, and the harder I've worked, the luckier I've become".
R. Byron Stringer is a creative playwright, who uses challenging experiences that he has witnessed as a 26 year police veteran of the Las Vegas Metropolitan Police Department. He brings awareness about the troubles our youth go through daily. R. Byron Stringer taught the D.A.R.E Program (Drug Abuse Resistance Education) the GREAT Program (Gang Resistance Education and Training) and for 12 years worked alongside teachers in the Clark County School District. From assignments as a recruiting and background investigator to working under cover, he says it's hard to summarize all that he has amassed on paper and said its far easier to show it in the passion in which he serves people. Mentoring youth in the community was a natural fit for R. Byron. Many young men call him Uncle and Dad as a sign of respect and to honor what he has done for them. These experiences taught him long ago that mentorship is a gift you give away not a ruler in which you judge and measure someone's progress. For over three decades Mr. Stringer has been credited with changing and saving the lives of thousands of young people who were in desperate situations. R. Byron, the founder of Vision Theatrical Foundation Inc. helps our kids make better choices by using the message of the Toe Tag Monologues. The Toe Tag Monologues are a series of monologues that present real life and death situations that our children face daily; such as school violence, drug abuse, drunk driving, gang violence, teen suicide, bullying, snitching, human trafficking, molestation, domestic violence, self-esteem and much more. The Toe Tag Monologues uses drama to help kids get through their own drama. R. Byron's goal is to take the Toe Tag Monologues into Schools, Juvenile Detention Centers and Communities across our country. R. Byron Stringer is setting the stage for our Children to play their role in life with Character, Confidence, Courage, Communication, Critical Thinking, Coping Skills and Commitment to themselves, their families and their communities.
Awards
American Cancer Society Program of the Year Award
Marion Bennett Community Service Award
Humanitarian Of The Year Award, Nevada Black Police Association
Recognitions
House of Representatives State of Florida
Governor Sisolak, State of Nevada
Mayor Carolyn Goodman, City of Las Vegas
Arron Ford, State of Nevada Attorney General
A member of the Board of Directors of Vision Theatrical Foundation, Kim Flowers is a Talent Manager at Styles Management Group LLC, currently guiding the careers of many talented children, teens and adults who have appeared in; ABC's "According to Jim", Disney's "Even Stevens," U Wish and the Hallmark Channel's Wild Hearts, episodes of the hit CBS shows "CSI," "Ghost Whisperer" and "Numb3rs", national television commercials for Little Debbie Snacks, McDonald's and Senior Dimensions. In addition, a national print campaign for Target, Dolce & Gabbana, Emporio Armani, Louis Vuitton and Fendi, and fashion magazines including Vogue, Harper's Bazaar, Vanity Fair and Cosmopolitan. Ms. Flowers spent 25 years in the entertainment industry; touring throughout the United States, Europe, South America and the Middle East representing prestigious name brands; Bob Mackie, Peppe Jeans, Benetton, Macy's, Ralph Lauren and Ellen Tracy. Kim's work in film includes Rocky, Wild Orchid and Honeymoon in Las Vegas alongside national advertisers Ford, Chevy and Shell Oil. Choosing to help others achieve their dreams, Ms. Flowers' career in talent management began in 1996, when she became the first African American woman in the nation to run an internationally recognized franchise for talent and training and development.
Awards
Small Business Person of the Year 2004
IN Business LV Influential Person 2006
Madame CJ Walker Business Woman 2008-2009
CCSD Community Partner Award 2013
Georgia House of Representative A.R.M Against Bulling Award 2017
Boards & Committees
Board of Directors Mountain Top Faith Ministries LV NV.
Board of Directors Spoken Word Ministries Jacksonville FL.
Regina Coward Holman is currently a retired Las Vegas Metropolitan Police Department and served 27.6 years. She is also the current President of the Nevada Black Police Association. Regina has a love for children and taught the D.A.R.E. Program for over 10 years. Regina has used her position as a police officer to bring a positive impact to the community by doing events such as Christmas in the 89106, Farmers Markets for free food and household supplies for residents, Comedy shows, Easter Egg hunts and organizes annual holiday distributions of food, bikes, toys, clothing and hygiene essentials. She is a proven leader dedicated to making a difference in people's lives.
Awards
June 2003/2005/2006 - DARE Officer of the Year
January 2011- LVMPD Community Service Award
July 2012 - Mayors Customer Service Award
May 2016 - LVMPD Sheriff's Service Award
June 2016 - 1st runner up for National Top Cop Award
June 2017 - National Black Police Chairman's Award
June 2017 - United States Department of State Bureau of International Law Enforcement Affairs Service Award
January 2018 - City of Las Vegas Department of Parks and Recreation MLK Philanthropist Leadership Award
April 2018 - National Latino Peace Officers Leadership Award
April 2018 - Nevada Black Elected Officials Leadership Award
October 2019 - The Foundation Christian Center Community Leadership Award
February 2021 - NAACP 2021 Legacy Builder Award
2013 - Church Girl Rocks Award
2013 - National Black Police Association Western Region Community Service Award
2013 - National Black Police Association Willie Smoot Organizational Award
2013 - National Black Police Association Western Region's Outstanding Chapter Award
2014 - National Black Police Association Western Region's Outstanding Chapter Award
2014 - National Black Police Association Jean Clayton Humanitarian Award
2014 - Zeta Phi Beta Sorority, Inc. Pi Pi Zeta Chapter Woman of the Year Award
2015 - Business and professional Spirit Award
2018 - Clark County
Boards and Committees
President of the Nevada Black Police Association
National Black Police Association Western Region President
Victory Outreach Leadership Committee
Impact NV Blue Ribbon Committee on Social and Racial Equity
Bolden Area Command Little League Association
Terry Knox earned a Bachelor of Arts in Social Work and a Master of Social Work degree from the University of Nevada, Las Vegas, NV. He is currently a doctoral candidate in Public Policy at UNLV. He is a decorated United States Navy combat veteran with comprehensive knowledge and experience in social justice and the systems impacting marginalized Disabled Veterans and Challenged Youth in society. He provides intensive supervision and direction to emotionally and behaviorally challenged youth in the Clark County Juvenile Detention Facilities and Clark County School District. Terry is a compassionate and motivated social worker with comprehensive expertise and practice in social equity and the systems impacting marginalized youth in society.
Awards
Volunteer recognition by community groups delivering food to our vulnerable community members through the Nevada Homeless Alliance Food Ally Friday program.
Boards & Committees
Legislative Policy Liaison appointed by the UNLV Rebel Veterans Department
UNLV Black Lives Matter, Phi Alpha Delta (Social Work)
UNLV Service-Learning Initiative for Community Engagement in Sociology (SLICES).